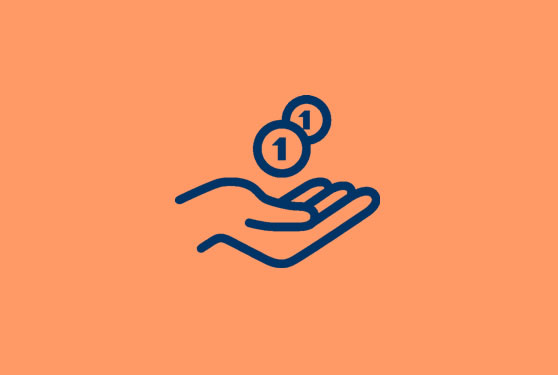 For some payment methods, like restaurant tickets or gift vouchers, you may not accept to refund overpayments. But for commercial purposes, a solution could be to propose to your customers a credit for the balance.
Till now, some of you just write down the amount on a paper and give it to your customer. But you can be subjected to fraud and you can never value the total amount of credit in circulation.
In you Hiboutik account, you can manage these overpayments with ease. Instead of using store credit, for which you have to register your customer, Hiboutik enables easy to print anonymous payment credit.
1/ Create the payment credit
In Settings/Users/Access management, you must enable the right: "Authorize to create payment credits (instead of making change)".
You must also ask to Hiboutik customer service to create a new payment method on your account, named: OVPAY.
When you reach the payment screen for a sale with overpayment, you must select the payment method DIV.
Then you type on the virtual pad the total amount paid with the right payment type.
The balance to pay is negative; it means that there is an overpayment. A new button "Create a credit" is displayed on the Payment screen.
If you click on it, a new payment line appears assigned to OVPAY. This negative payment balances the total amount of the sale. In front of it, you can print the credit and give it to your customer.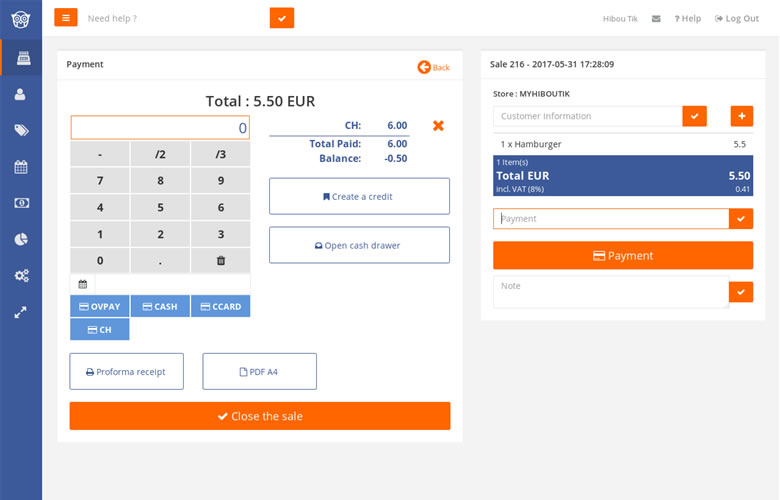 2/ Use of the payment credit
When you customer comes and gives you a credit to pay his purchase, you must select the payment method DIV and scan the credit (or type the credit barcode).
The credit is deducted from the amount to pay, and your customer will pay the balance.
A payment credit is single use.
In the end-of-day report, all payment credits are resumed under the OVPAY payment method. When you issue a credit the amount is negative, and when your customer redeems the credit the amount is positive. The balance of the payment type OVPAY is your daily customer debt.