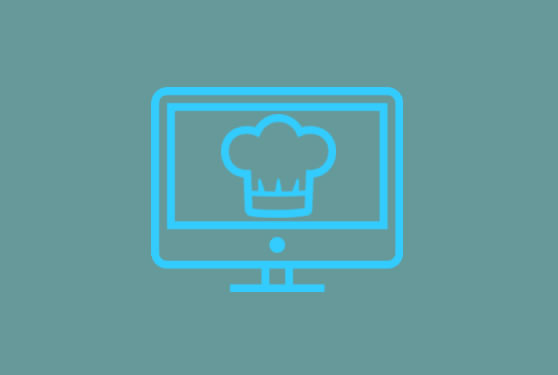 Hiboutik kitchen display system helps your cooking staff manage orders to prepare.
More efficient and less paper than kitchen receipts, the kitchen display system creates interactions between your wait staff and your kitchen team.
The kitchen screen is built on the Hiboutik API, that's why you need to subscribe to one of our paying options to use it.
To activate the kitchen screen, enable the right in Settings/Users/Access management: "Enable the kitchen display system (track orders on a kitchen screen)".
To open the kichen screen, click on the "cutlery" icon at the top right corner of your account.
1/ Introduction to the kitchen display system
The kitchen screen displays all orders to prepare on the right side, and the detail of the order selected with possible actions on the left side.
When an order is sent to kitchen, it is automatically displayed on the kitchen screen.
The kitchen staff can then select the dishes of the order to prepare, and highlight them as done when items are completed.
A color code indicates:
– dishes sent to kitchen (grey),
– dishes claimed by the wait staff (red),
– dishes in preparation (yellow),
– and dished ready to be served (green).
A timestamp of tickets and order parts fired to kitchen(next parts) , helps managers track the kitchen delivery process.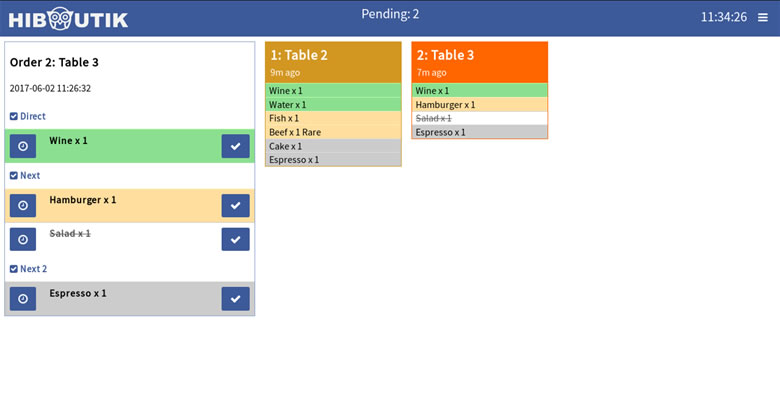 2/ Interact with the wait staff
The kitchen screen is updated immediately when an order is sent to kitchen or modified.
When the status of a dish is updated, the serving staff is automatically informed thanks to badges displayed next to dishes on orders.
Only items sent to kitchen are displayed on the kitchen screen. That way, the kitchen will never miss new dishes added to an order. This is useful for food businesses that don't manage "next parts" (like tapas restaurants).
If the wait staff deletes a dish already sent to kitchen, this dish will be crossed off the order list on the kitchen screen.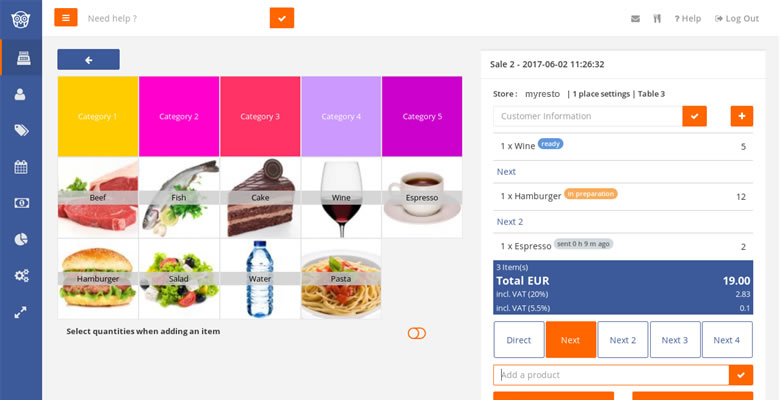 The kitchen display system gives great benefits when it is implemented in a table service environment. Hiboutik POS software helps you save time and go green.