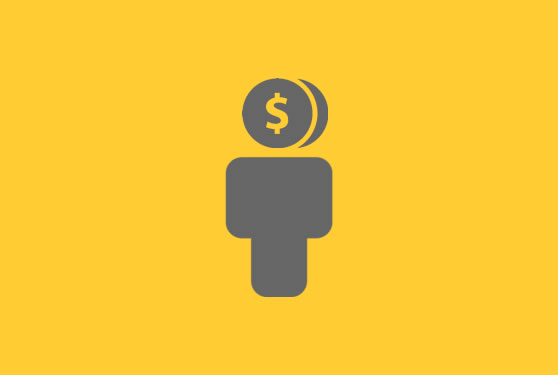 Store credit is an amount of money you keep on account for your customer. If the balance is positive your customer can pay his future purchases by store credit, otherwise it is the money he owes you.
To manage store credit you must be allowed in Settings/Users/Access Management (Customers tab/Store credit).
In each customer form, you will find a new part "Store credit".
You need to contact our customer service to create the new payment method "CRED" on you account.
When shall you use store credit:
– you customer consumes products/services but pays them later,
– your customer must add money to an account before processing purchases,
– your gift certificates can be used on different sales,
– you don't want to pay back your customer when he returns an item, but you give him store credit.
1/ Adding store credit
To add store credit to a customer, you must go in his customer form (Customers tab).
In the Store Credit part, you can add an amount of money linked to a payment type.
You can print a receipt for your customer to justify the deposit.
All payments done to add store credit are resumed in the end-of-day report, to help you match up amounts with your bank statements.
You cannot delete a store credit deposit. To cancel or reduce store credit, you must type a negative amount. It is like giving back money (store credit refund).
A right (in Settings/Users/Access Management) can prevent adding a negative amount to a store credit.
2/ Using store credit
To pay a sale with store credit, you must assign the sale to your customer.
Just under your customer name in the sale, the store credit balance is displayed.
Then select "CRED " as payment method to close the sale. Your customer's store credit balance is deducted from the amount of the sale (store credit consumption).
All sales paid with store credit are resumed in the end-of-day report.
A right (in Settings/Users/Access Management) can prevent negative store credit balance. If the amount in store credit is not enough to pay the total amount of a sale, you can use the DIV payment method: add the store credit available and then complete the amount to pay with another payment method.
3/ Add gift certificates to store credit accounts

A/ Your gift certificates
When you sell a gift certificate, you often don't know who will redeem it. So you cannot credit your customer account just after the sale.
To issue a gift certificate, you must create a non taxable sale, and proceed to a return/exchange to print the gift credit. The process is explained in this article: managing gift certificates.
When the recipient redeems the gift credit:
– you can scan directly the gift credit in a sale (single use of the gift certificate  – the gift credit value is lower than the total amount of the sale),
– or you can add the gift credit value to your customer 's store credit (multi use of the gift certificate). To do it, create a new sale, link it to your customer, scan the gift credit and close the sale with the "CRED" payment method.
b/ Gift certificates from partners
To add a partner gift certificate to a store credit account, you need a new payment type (like Voucher).
Then go to your customer form, and add the gift value to your customer's store credit account, with the new payment type.