 All network printers have a RJ45 plug to connect them to your router (or the Internet box from your Internet provider).
First, Plug one end of an ethernet cable into the router and the other into the back of your printer.
This article explains how to check if your printer gets a local IP address on your network.
1/ Check your printer network settings

You will find a push button in the small pinhole near the Ehernet plug. If you press and hold down this button with a pen point for 3 seconds, a ticket with your device settings is printed out.
Below is an example of the settings for an Epson T88 printer: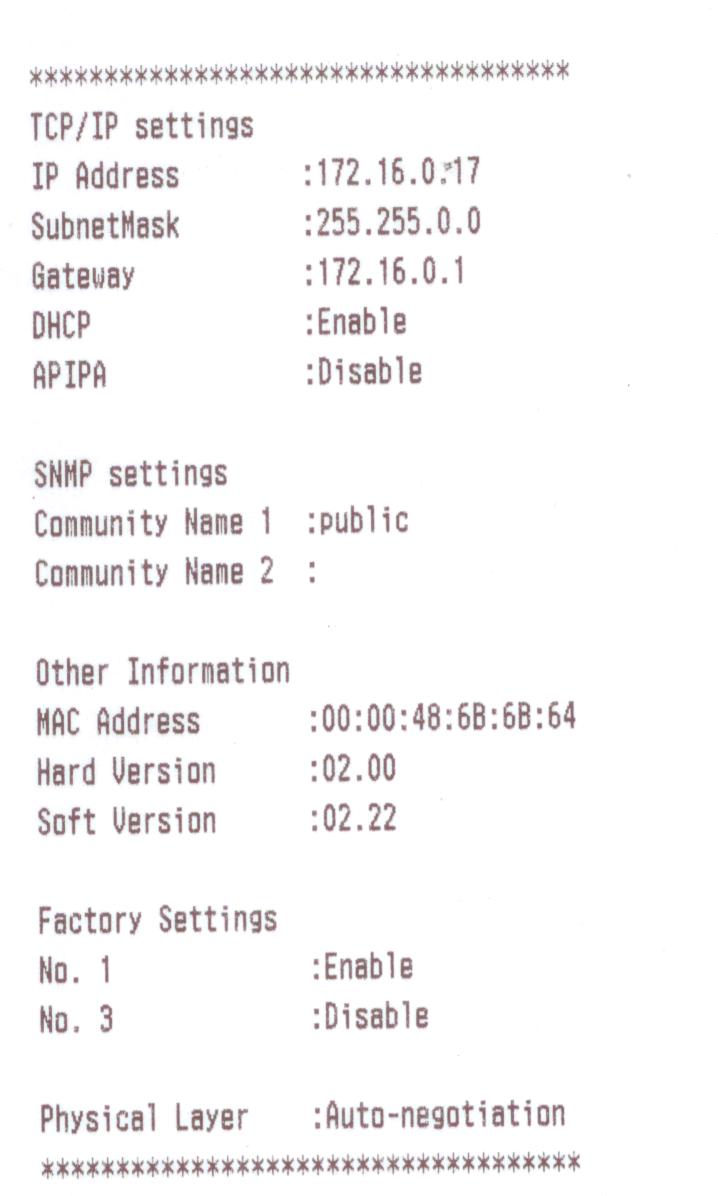 The IP address of your ethernet printer is on the IP address line. The address is like W.X.Y.Z. and should follow your network addressing.
You should be able to reach this IP address from your web browser. If you don't succeed, it means that you must enable DHCP on your printer.
2/ Enable DHCP
In general, the manufacturer of your printer provides a utility to locate your printer on the network and configure it.
For Epson printers: download Epson Net Config for Windows or Epson Net Config for Mac.
For Metapace: download Ethernet Configure Setup (Installation guide).
Once you printer has a valid local IP address, we advise you to configure it as a static IP on your router with its MAC address. You can find the MAC address of your device on the ticket displaying your printer network settings.