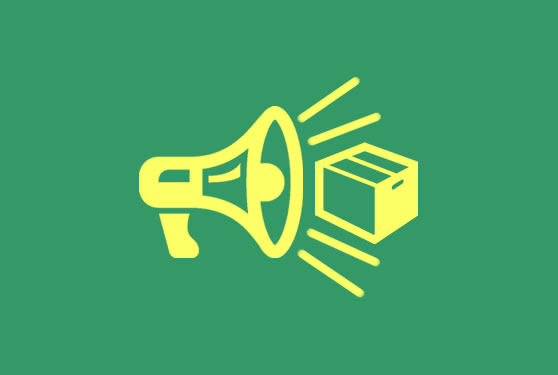 1/ What are re-order points ?
Re-order points are used to anticipate your purchases of goods before you get out of stock.
For products tracked into inventory, you can set for each product and each variant a re-order point. When this point is reached, Hiboutik hold you inform about your low stock level.
Re-order points are a very useful for products you can restock from your suppliers, especially when there are high inventory turnovers.
2/ Creating re-order points
To manage re-order points you must enable in Settings/Users/Access Management the following rights :
– Manage re-order points,
– and Display re-order points.
With the first right you can set your re-order levels. The second one is to receive the information when your low stock levels are reached.
To set your re-order points, go in each product form.
You can set re-order points only for products tracked into inventory.
If you want to disable the re-order level for a product, set to 0 its re-order point.
For products with variants, you must set a re-order point for each variant.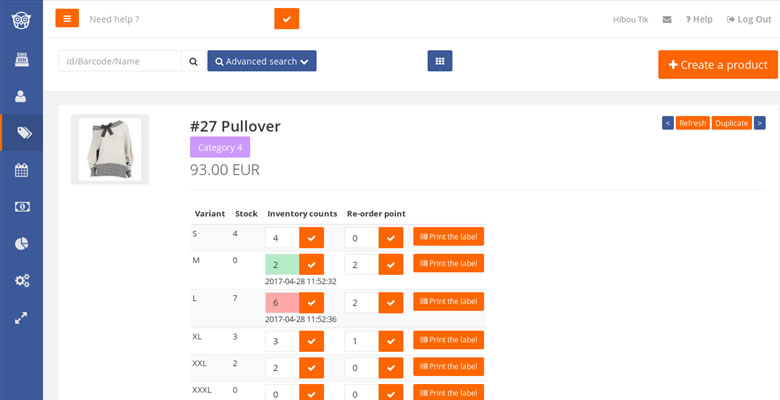 3/ Using re-order points
When you create a stock order, hiboutik populates automatically a chart with all products from the supplier which have reached their low stock levels.
For each product line, you can add it in a click in your stock order.
You can now anticipate your future stock order and avoid any stock shrinkage. When you receive goods, you just have to validate your stock order to add products into inventory.
In reports/Inventory, a chart is also resumed all products which have reached their low stock levels.

Hiboutik POS software helps you improving your stock management to optimize your purchasing policy.