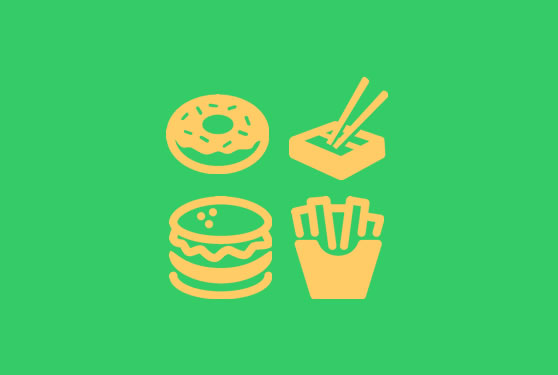 In this article we will explain how to use Hiboutik POS software for snack bars and fast food restaurants.
In our example, we will use the following menu: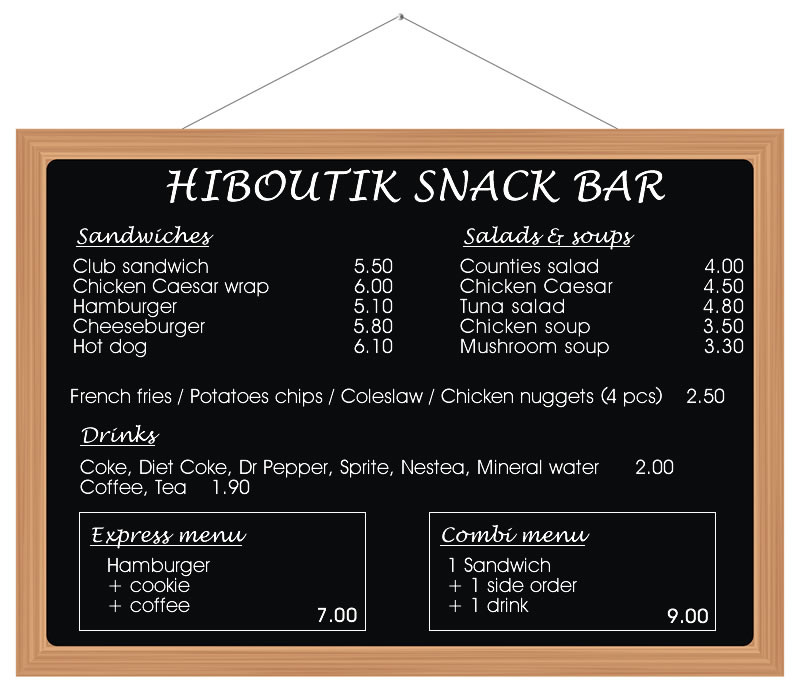 Hiboutik´s basic sales layout is perfect to serve appetizers and snacks. However if your snack bar offers table service, we recommend to use our restaurant layout due to its comprehensive options such as setting rooms and tables plans, managing ticket printing in kitchen, sequencing dishes delivery, etc. 
1 / Creating Products
 First let's create four product categories (in Products/Product settings/Categories): sandwiches, salads & soups, side orders and drinks.
 Then we create all the products from our menu and assign them to each product category.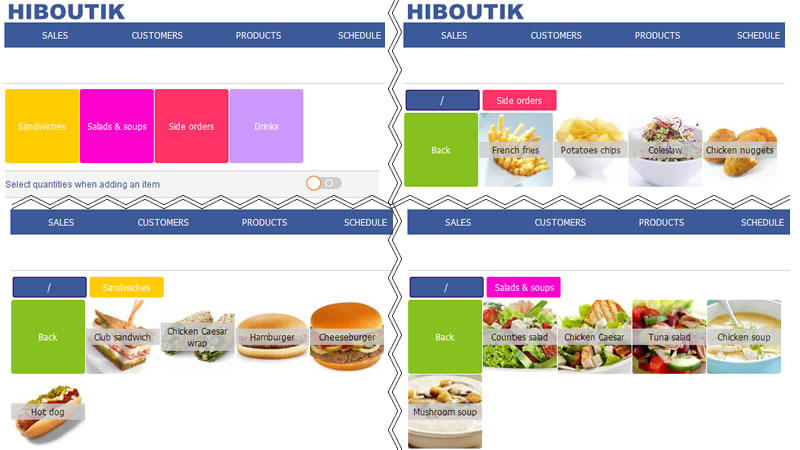 For some sandwiches like hamburgers, we need to specify the cooking temperature. Thus we create a variant type so-called 'Temperature" (variant type) with its different variant options (go to Products/Product settings/Variant types): rare, medium well, well done. After that, we select the variant type "Temperature" at each product form of the applicable products.

 Finally, we can start selling these different articles on the menu. Each time we add an article linked to the variant type "Temperature", we will be asked about its cooking option.
2 / Creating the Express menu
 The express menu is a pack of 3 products. Let's create first the product "Express menu" and then mark it as a bundle of items (you need to tick "Manage composite products" in Settings/Access management).
 Then we add to the pack all the products of the "Express menu" and modify their prices so that the sum equals the total price of the "Express menu".
 When adding the product "Express menu" to a sale, the 3 products will be added to the ticket. On the receipt, only the article "Express menu" is printed.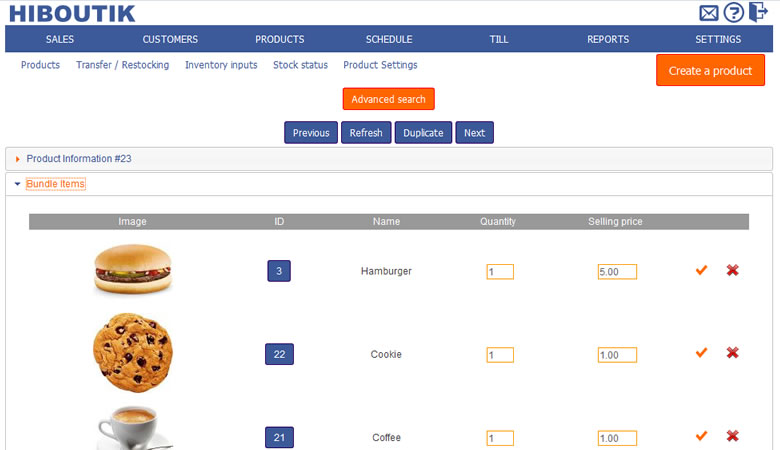 3 / Creating Combi menu
 The "Combi menu" is a pack where you can choose 3 articles from the menu list.
 To set this type of menu, follow these steps:
a/ Create 3 different variant types: sandwiches, side orders, and drinks where variants (or options) are the different products on the menu.
b/ Create 3 products: sandwich combi, side combi and drink combi, which are linked to the relative variant types created above.
c/ And finally, one product "Combi menu" which is a pack containing the 3 products above mentioned.
 When adding the product "Combi menu" in a sale, we will have to choose one product for each item of the pack.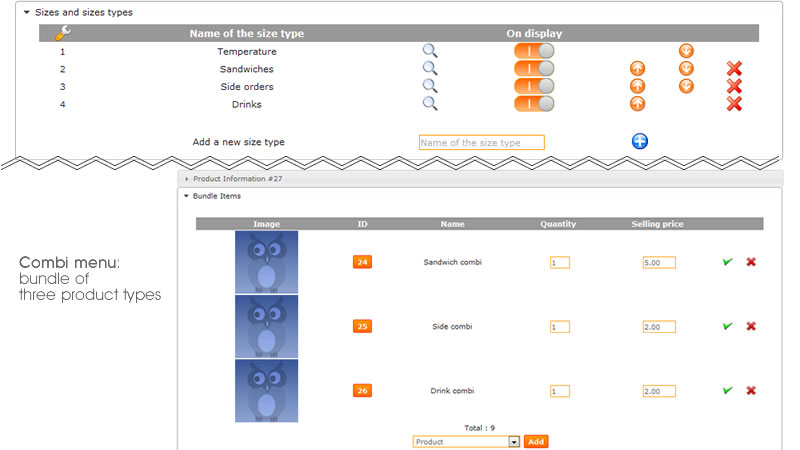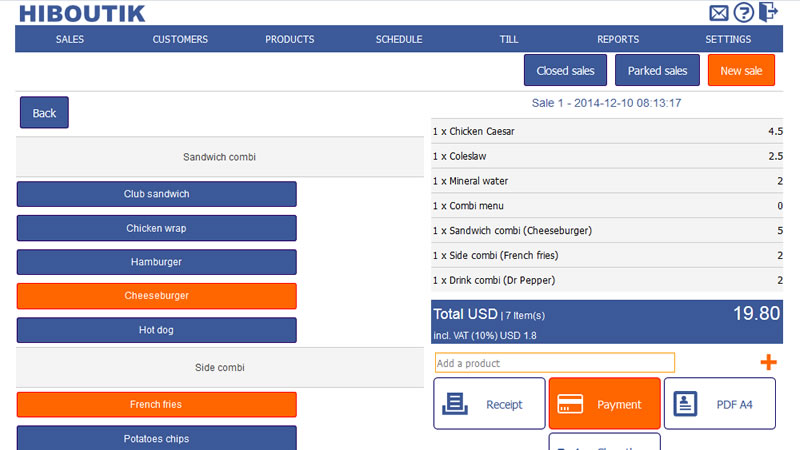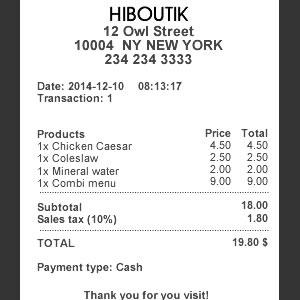 Hiboutik is a complete restaurant POS solution which allows you to easily manage your snack bar and fast food restaurant. Within minutes, you will have a fully functional software!